The Sunday after Thanksgiving we all went and picked out a Christmas Tree. For the past few years Rob and I have just gone to Lowe's and picked our tree out, we did that again this year too. When Jack gets a little older I want to start going to a Christmas Tree farm and picking one out like I did when I was little.
Here is Jack last year compared to this year picking out a tree. He was a lot more aware this year...haha!!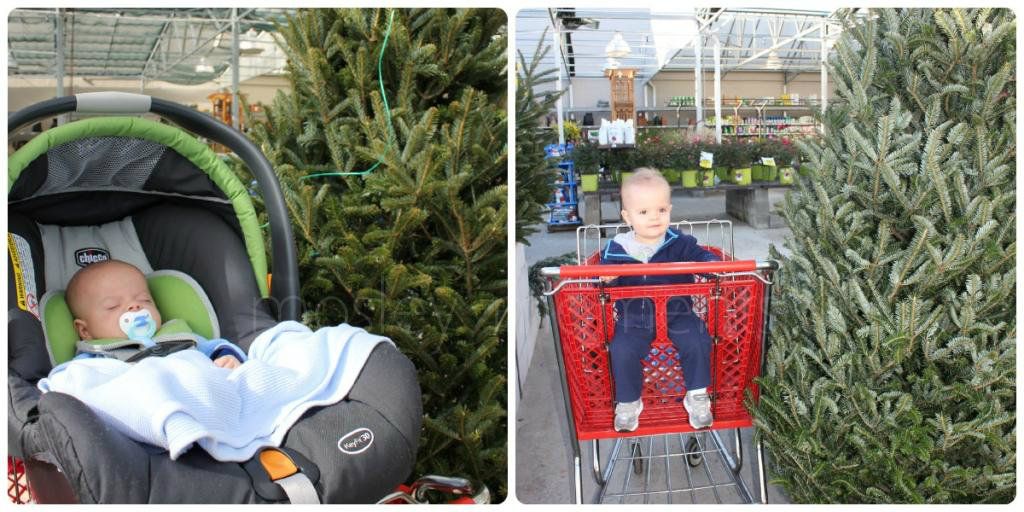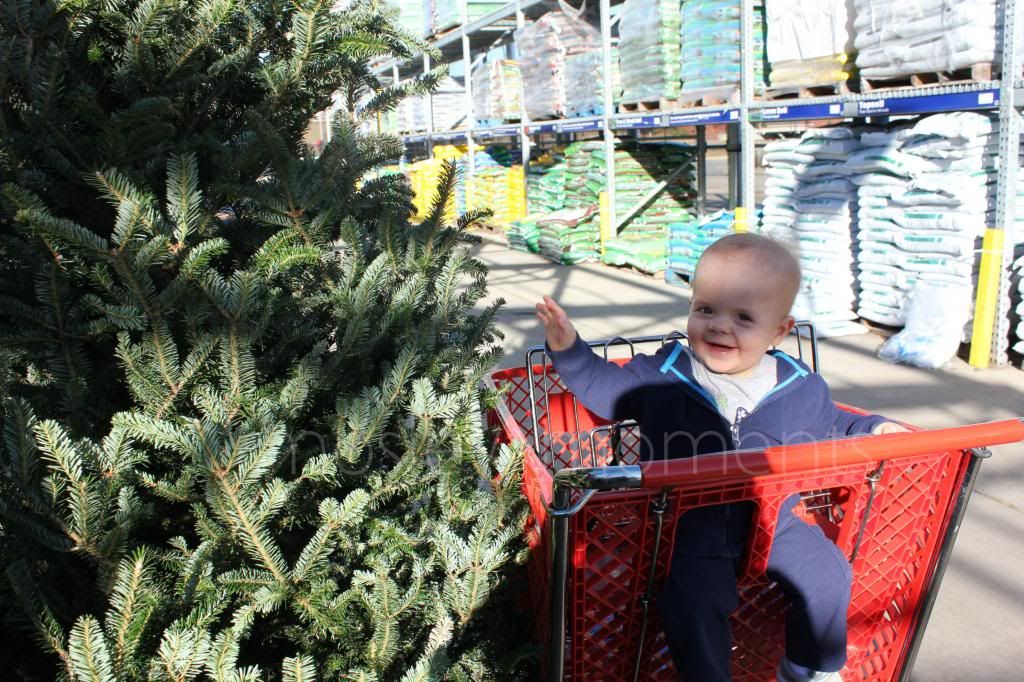 Once we got it home, Jack had fun helping Rob put up the tree.
such a sweet picture!!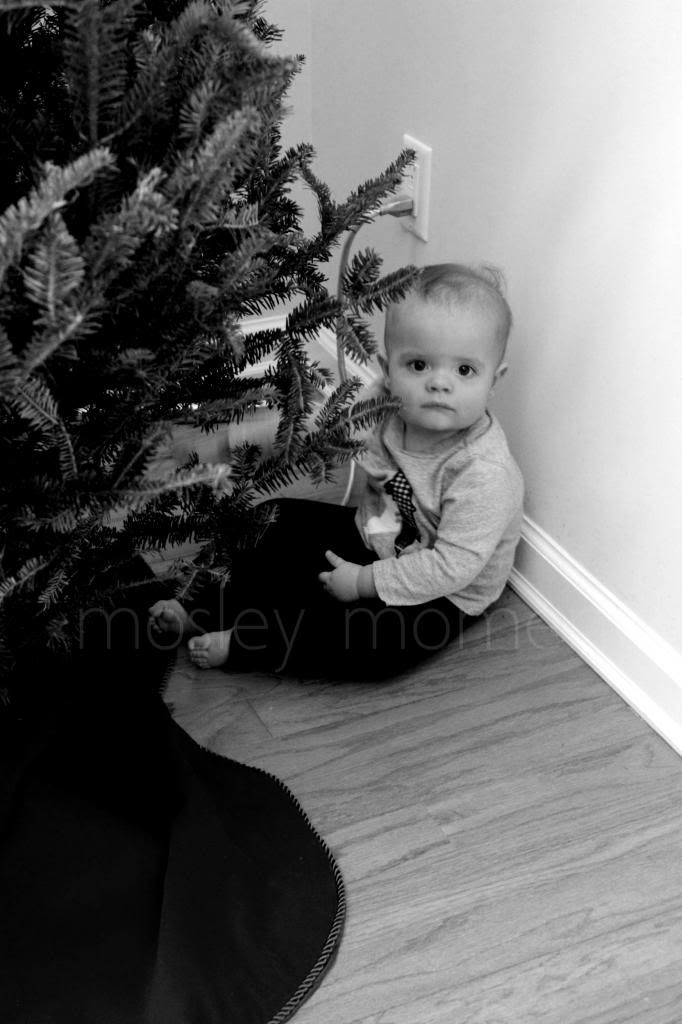 Just checking out the tree!!
This year was so much fun picking out a tree, I know that we will have many more fun years picking out our Christmas Tree!!
A few weeks before Christmas we got together with some great friends and headed to Prattville to Bass Pro to visit Santa. I was so nervous the whole time because I just knew Jack would freak out as soon as I sat him in Santa's lap. Last year taking him to see Santa was a piece of cake, I mean he had no clue what was going on last year seeing as though he was only 2 months old...ha!

On our way to see Santa!!
Jack slept a little on the way, thank goodness because I think having that little nap put him in a good mood.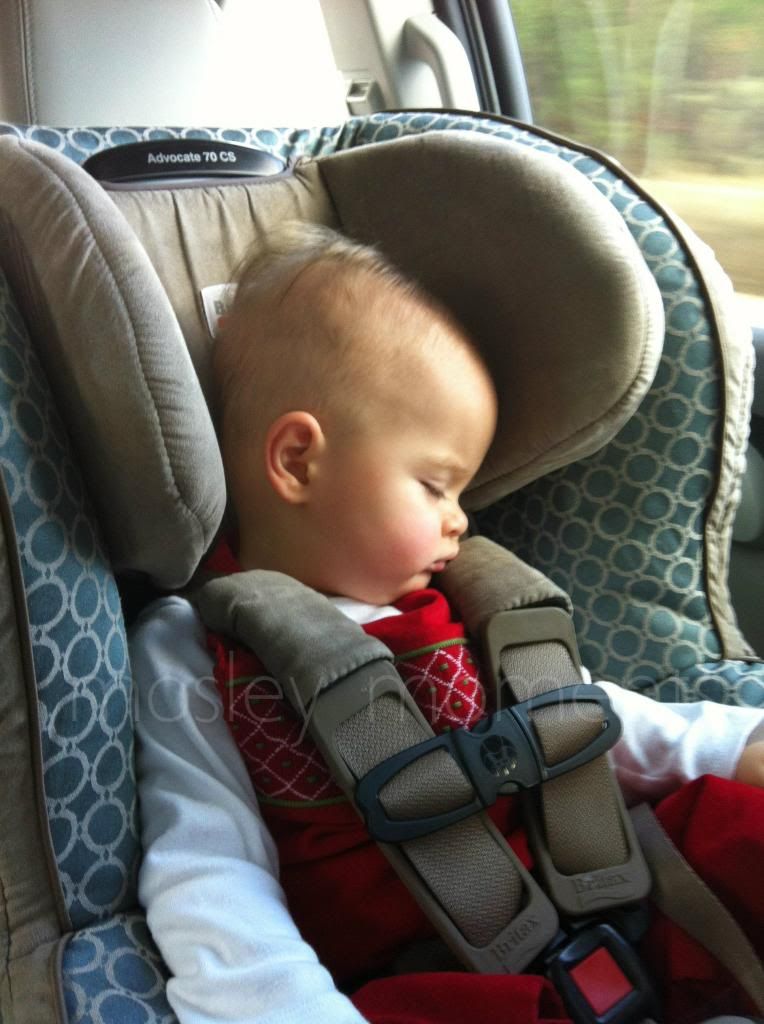 We got to Bass Pro and we headed straight to Santa. Luckily there weren't many people there so we didn't have to wait in line long at all. As we were standing there I was getting more nervous, I just knew my child was going to have a break down. We walked up to Santa and I quickly put Jack in his lap and walked away. He started to fuss a little then looked at me with a pouty face and that was it. He did SOOOO great and so much better than I thought he would do. They actually gave us two pictures of him with Santa. I was so happy!!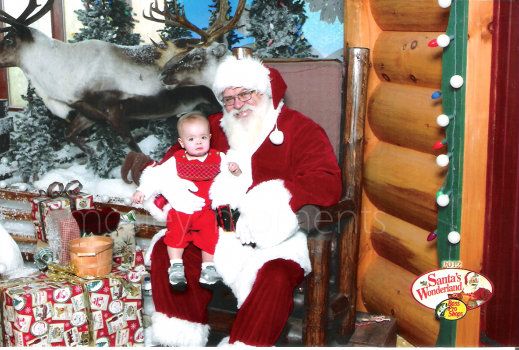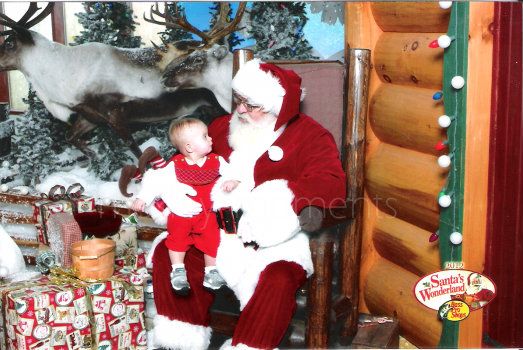 my favorite!!
Also let me just put up last years Santa pictures just for comparison. My sweet boy sure is growing up!!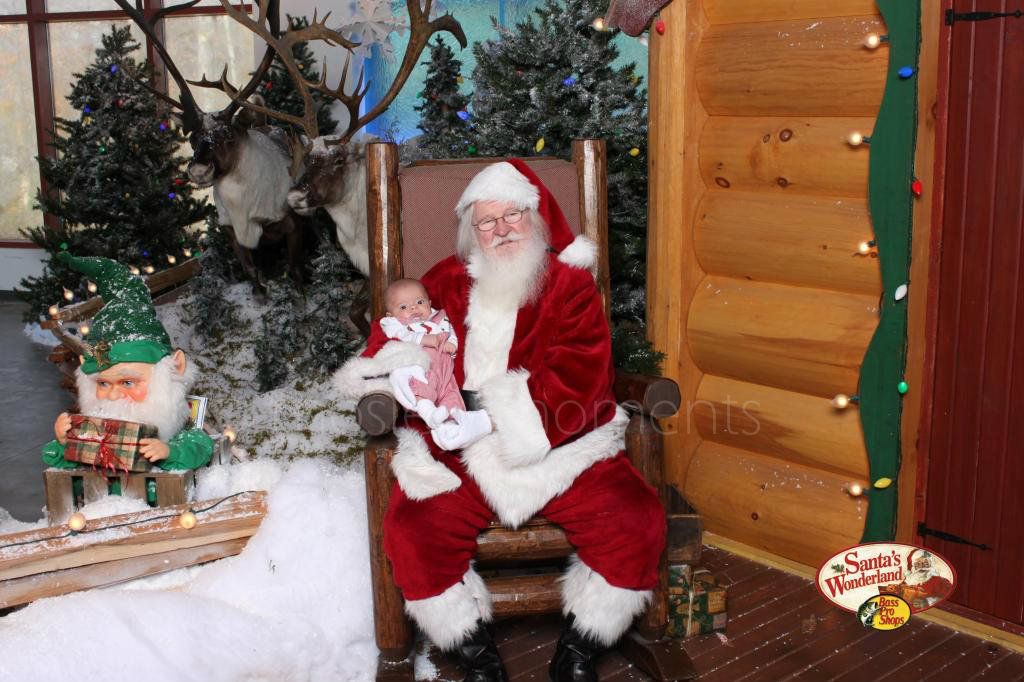 Jack with Santa 2011
Maggie on the other hand did not like Santa at all and screamed!! Poor baby girl. After pictures with Santa we walked around Bass Pro for a few minutes, took some pictures of the babies and then we went to eat at the restaurant inside the store.
Best Friends ~ Jack & Maggie

We had such a wonderful time and enjoyed creating memories and traditions that will last a lifetime!!
Best Friends and our babies!!
One of these days I will catch up on all my posts. Until then enjoy these posts as I go back and try to catch up!!